Saito FG73 Customization
... one of our new projects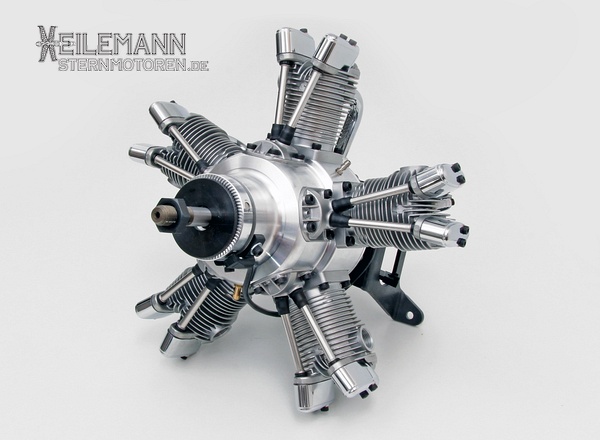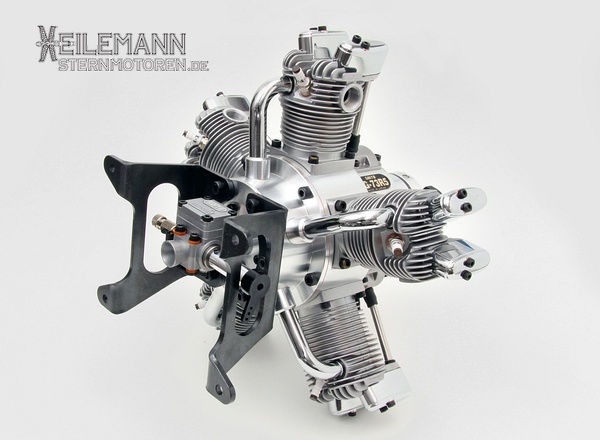 For our new project we decided on a Saito FG73 radial engine. It is perfectly processed, looks good and fits to our new aeroplane in diamteter and weight. As our model has an extremely short "snout", we needed to exchange the included engine mount. We crafted a new engine mount out of aluminium: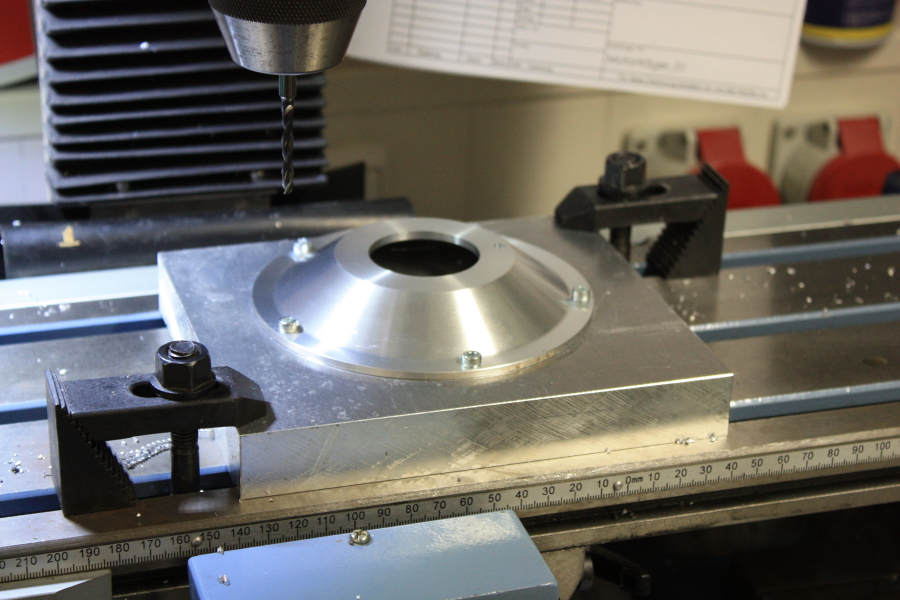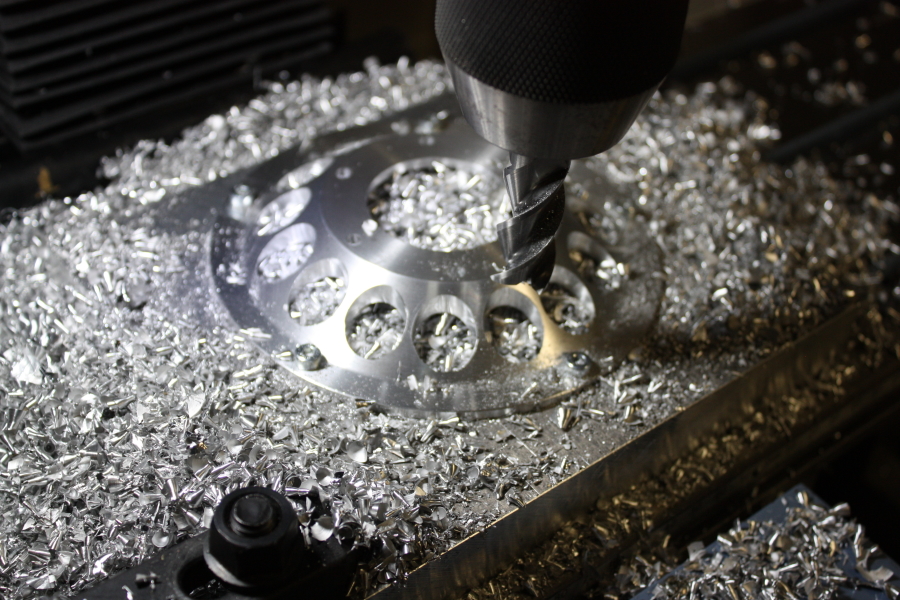 The turned flange was treated further at the milling machine with milling grovves and drills.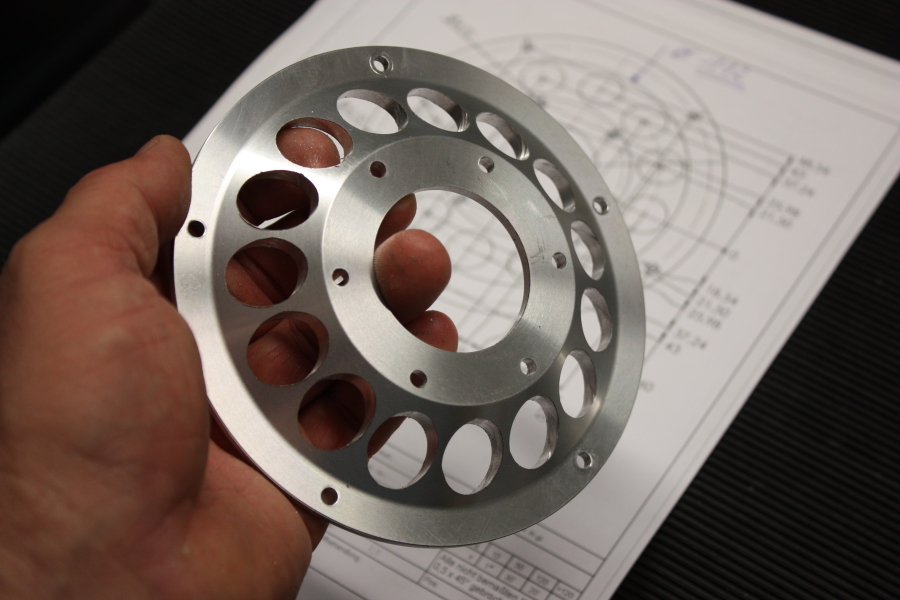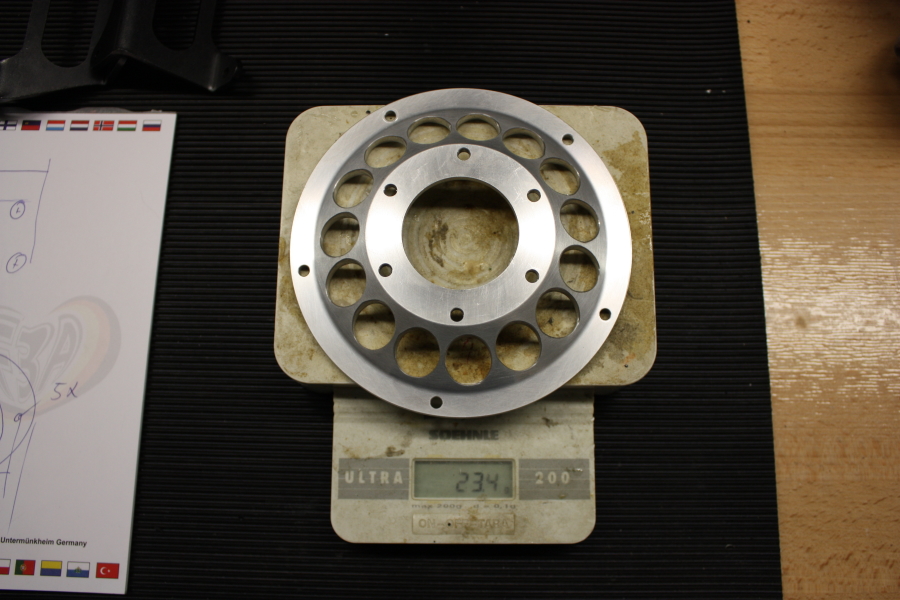 The milling grooves lead air to the carburetor and achieve a weight reduction of up to 50 % in comparison with the original engine mount made of steel.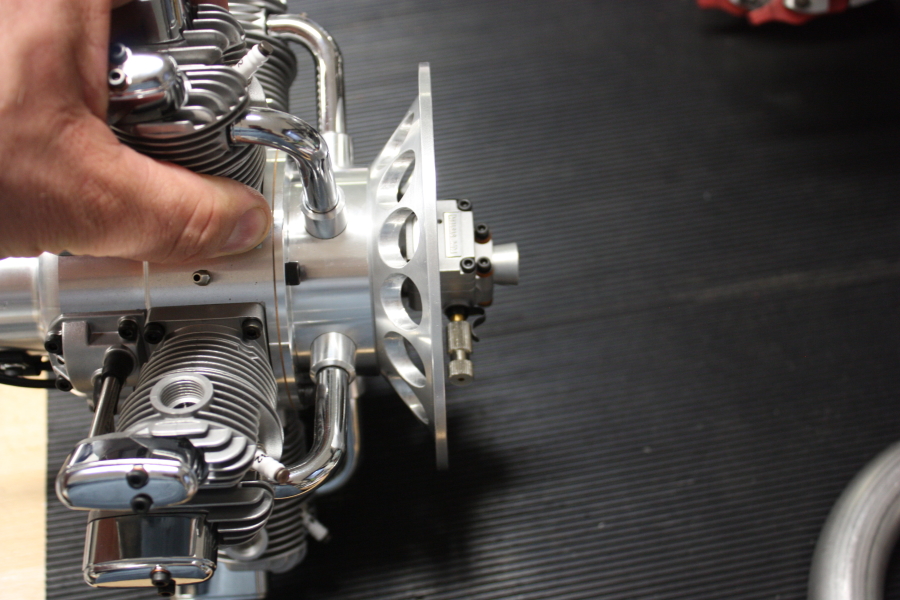 It looks great, fits perfectly and is very strong.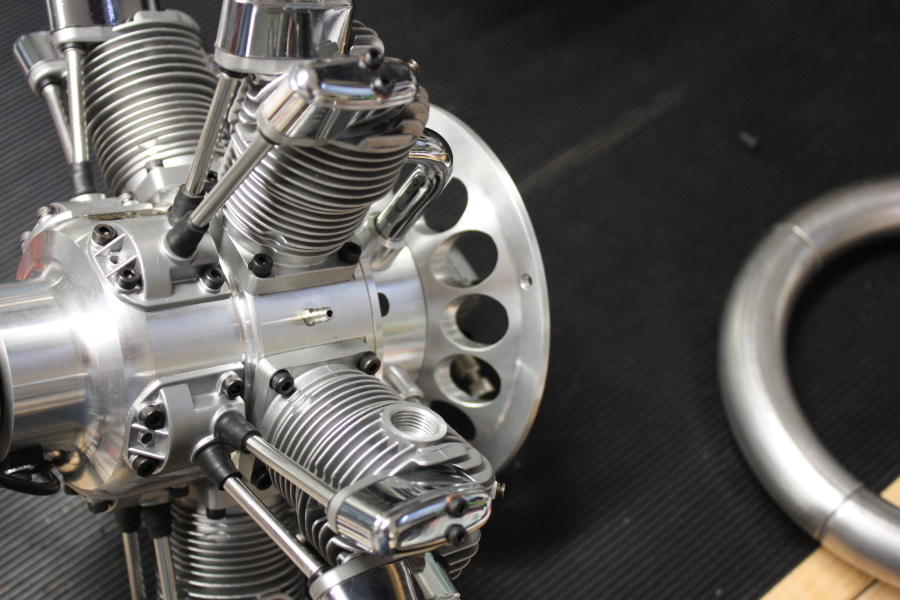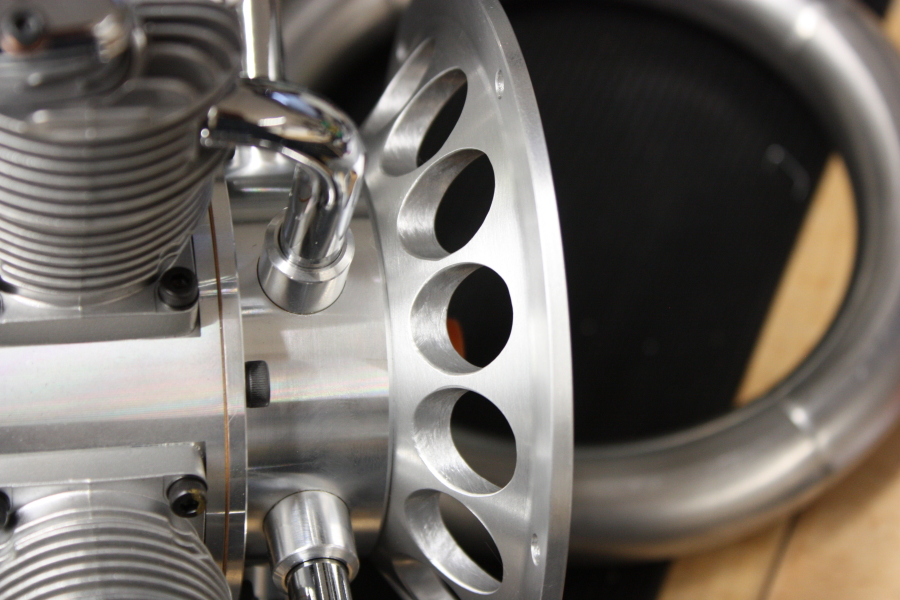 The ring muffler still needed to be mounted between the cylinder and the engine mount, considering the intake pipes. However, because of the extremely shortened engine mount, our Keleo ring muffler does not have enough space anymore.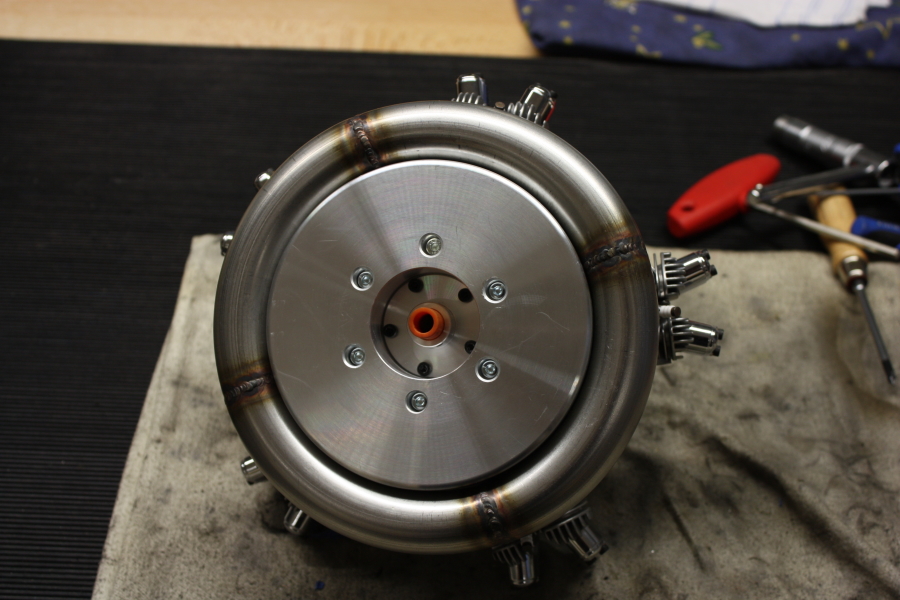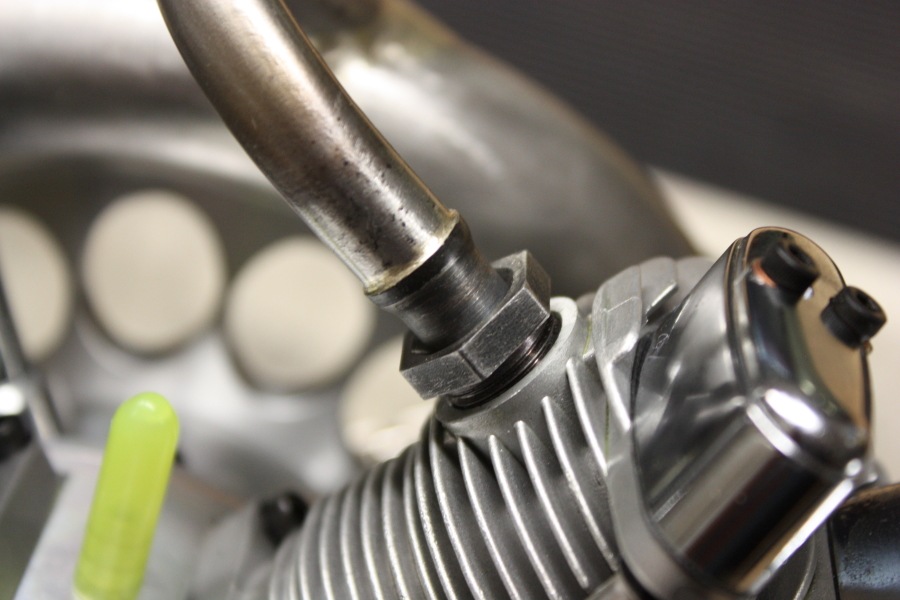 So we manufactured a new ring muffler ourselves.
We built a new auxiliary device for it. The ring muffler is centered at the exact middle to ensure the proper position to the engine mount.
To screw the exhausts to the cylinder heads, we produced flange busings with matching union nuts. We widened the flange bushings with a thorn and soldered in the manifolds.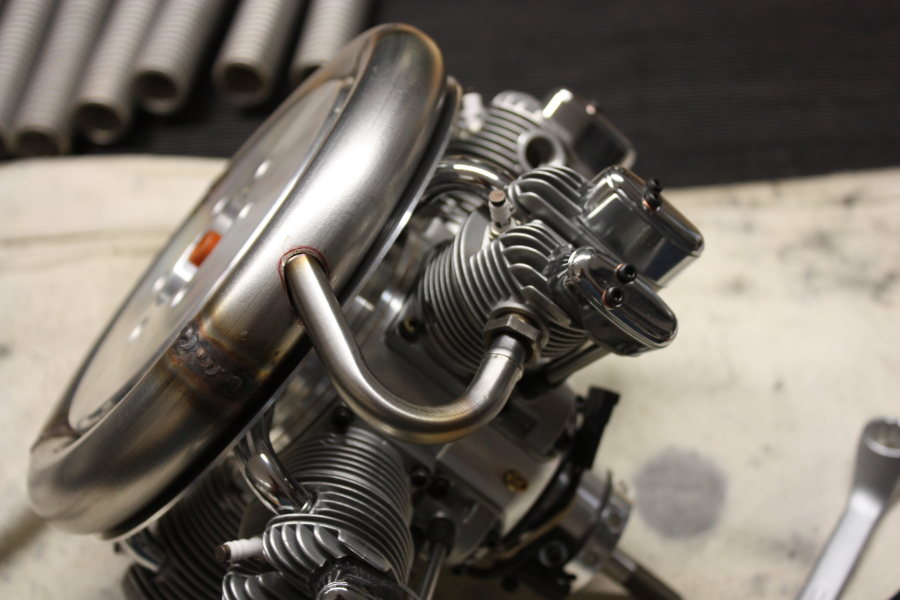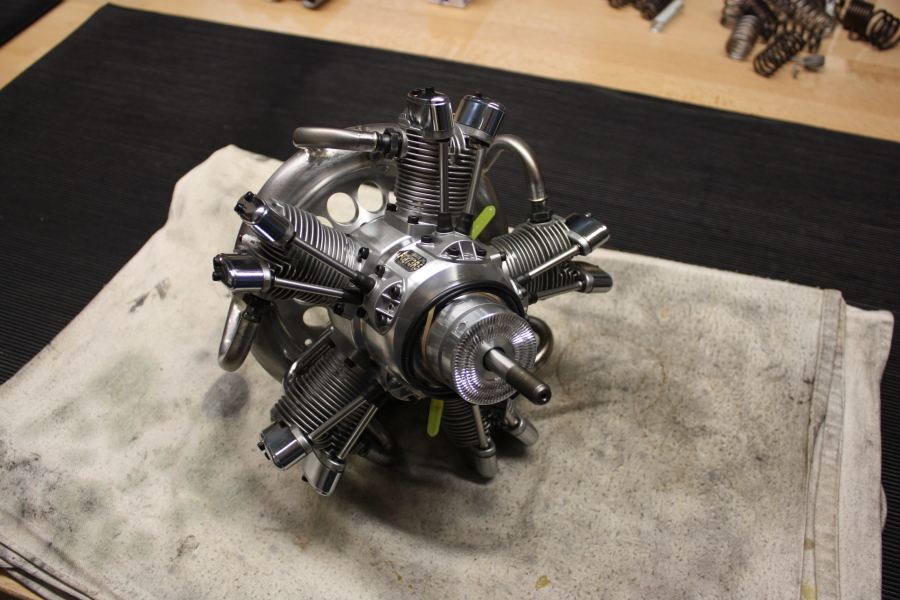 We carefully fitted the exhaust manifolds to the ring muffler and hard soldered it.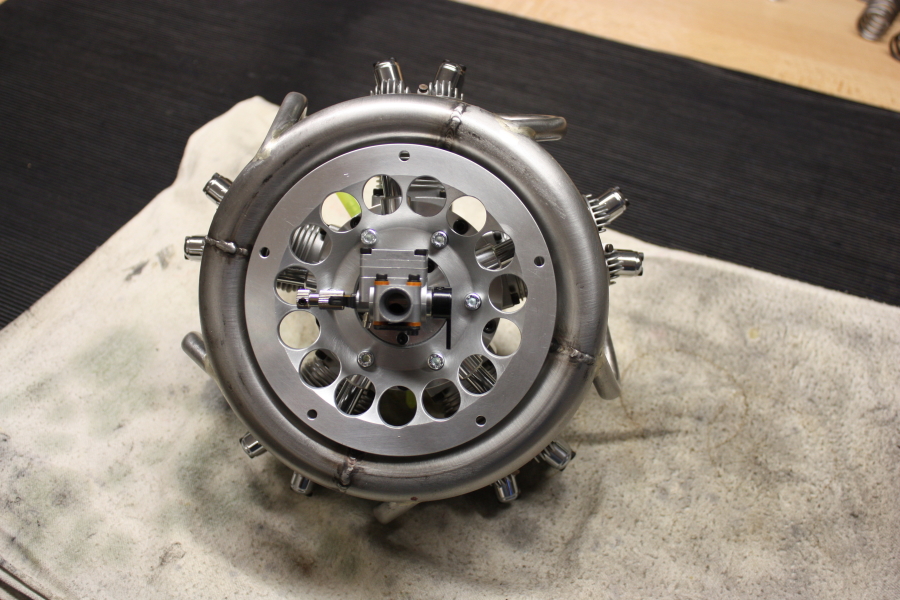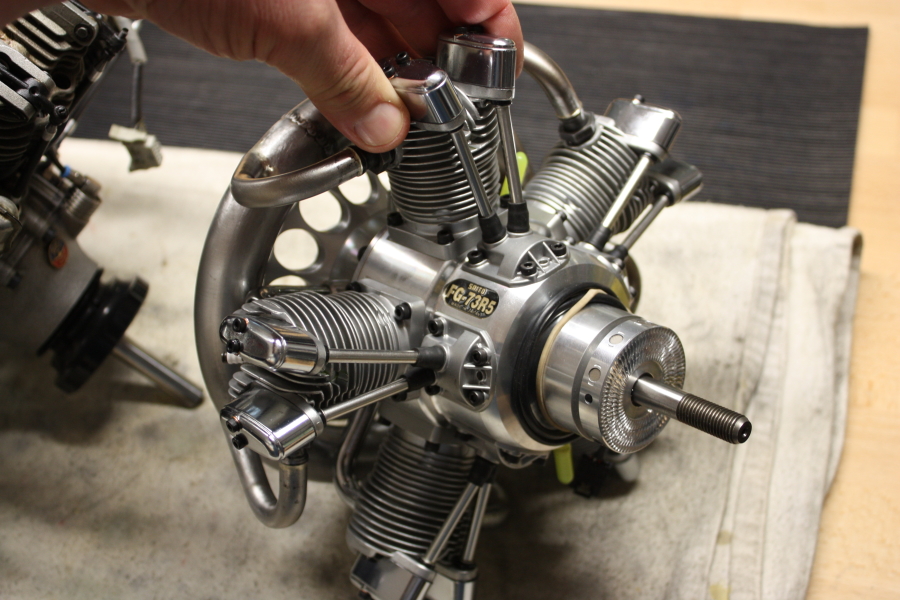 The ring muffler must be disassembled/assembled absolutely tension-free.
Now only the ring muffler's outlet tube is missing. We will fit it to the side of the model.
We are looking forward to reporting further updates!