Seidel-UMS ST 9-90 Modification
The history
Friedrich Wolf asked us to check the functionality of his new SEIDEL UMS ST 9-90. We have already built a ring exhaust for the now historic ST 5-525 for Friedrich Wolf. Apparently he is confident of our radial engine competence.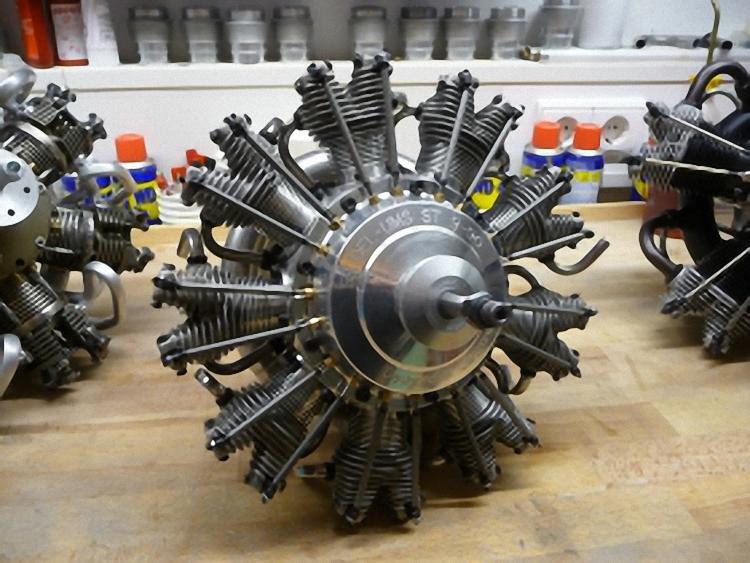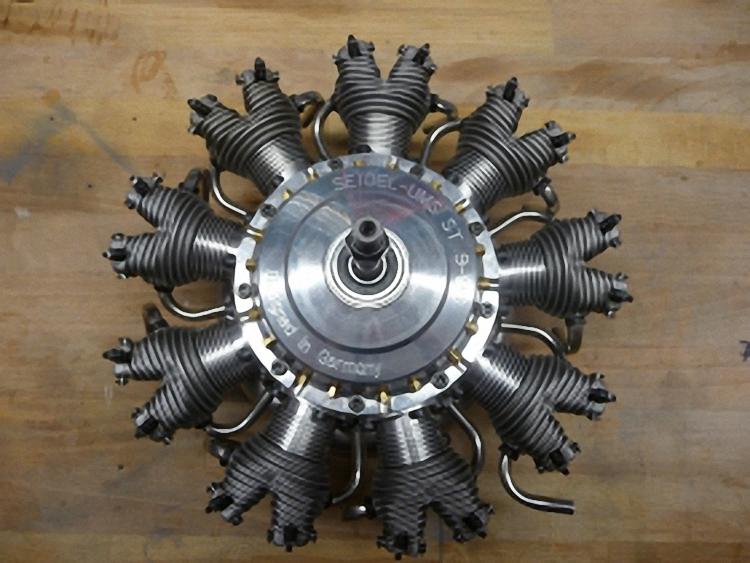 We were supposed to make a ring exhaust for this engine again. The little ring that SEIDEL offers as supplies isn't suitable for a true to scale replica. Also, we were supposed to check why it wasn't possible to adjust an even valve clearance. After every crank shaft rotation the first setting was extremely different. We were also asked if we could modify the high-gloss aluminum case with the engraving "Designed in Germany" into a real engine look. Equip the engine with carbon push rods and wire it completely with our Hölzl glow plug regulator "Star Glow".
But of course we can!
We couldn't set the valve clearance repeatable though. So we started to search for causes.