TEST Air.en Engine 150 ccm
Air.en 7-cylinder radia engine 150 ccm
In the middle of 2015 we became aware of Air.en on the internet. We liked their radial engine design right from the start, as they are built similar to our Heilemann radial engines. So we got in contact with Air.en.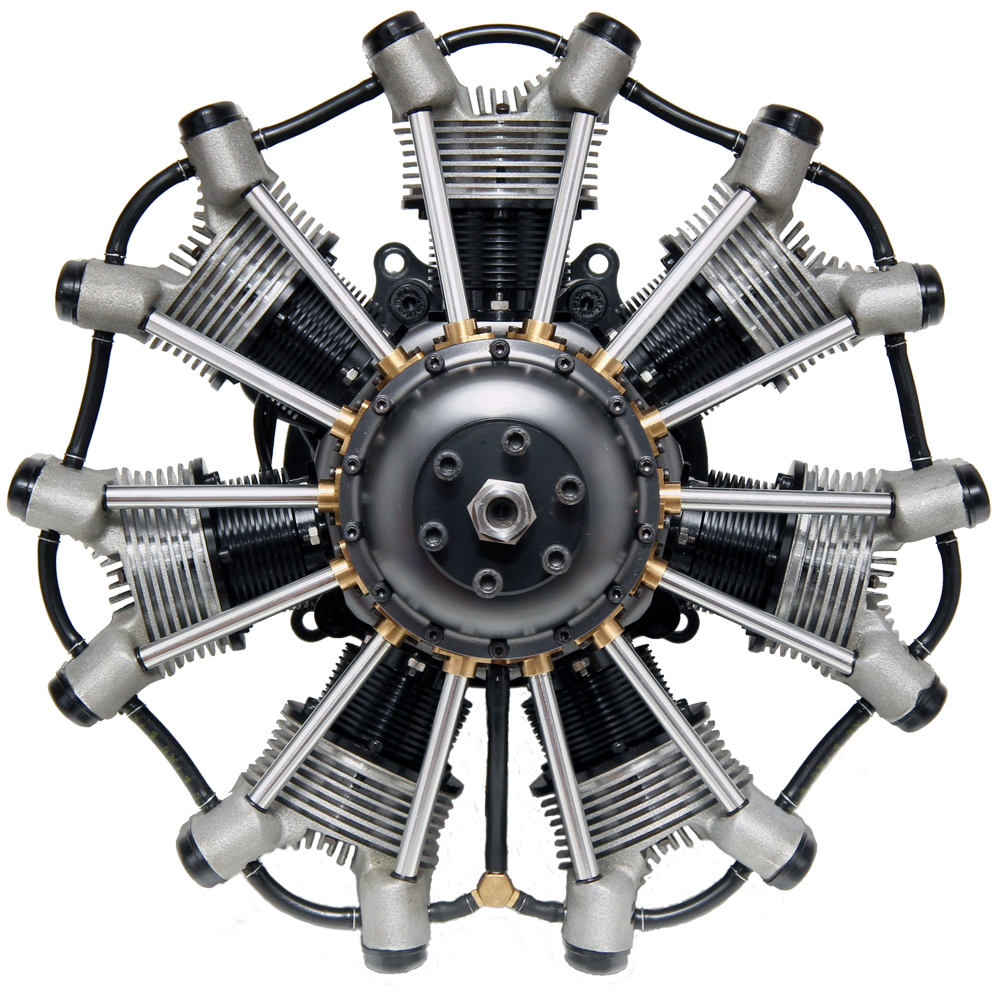 Here are a few photos of our tests: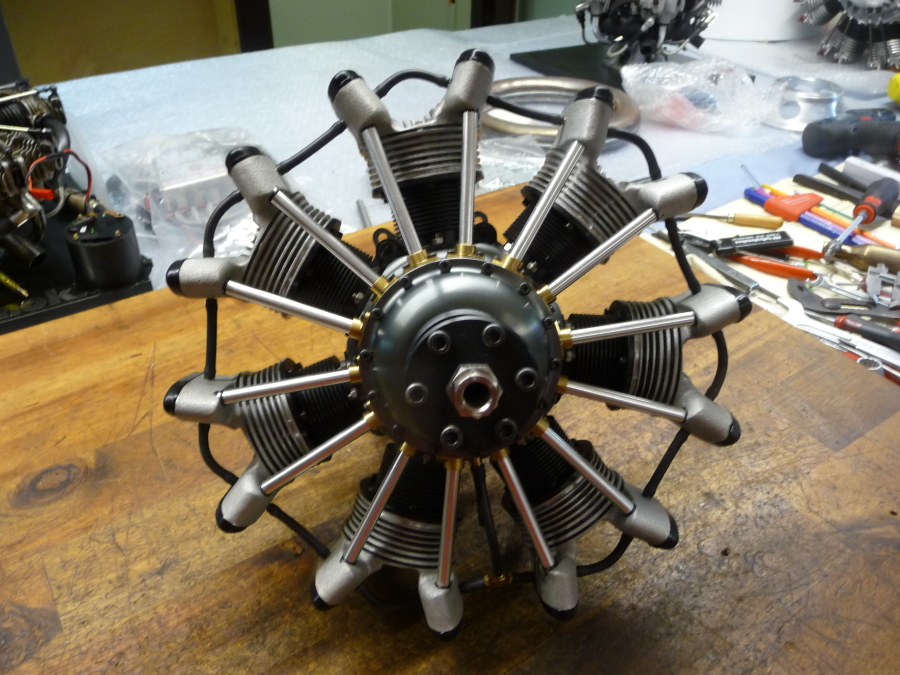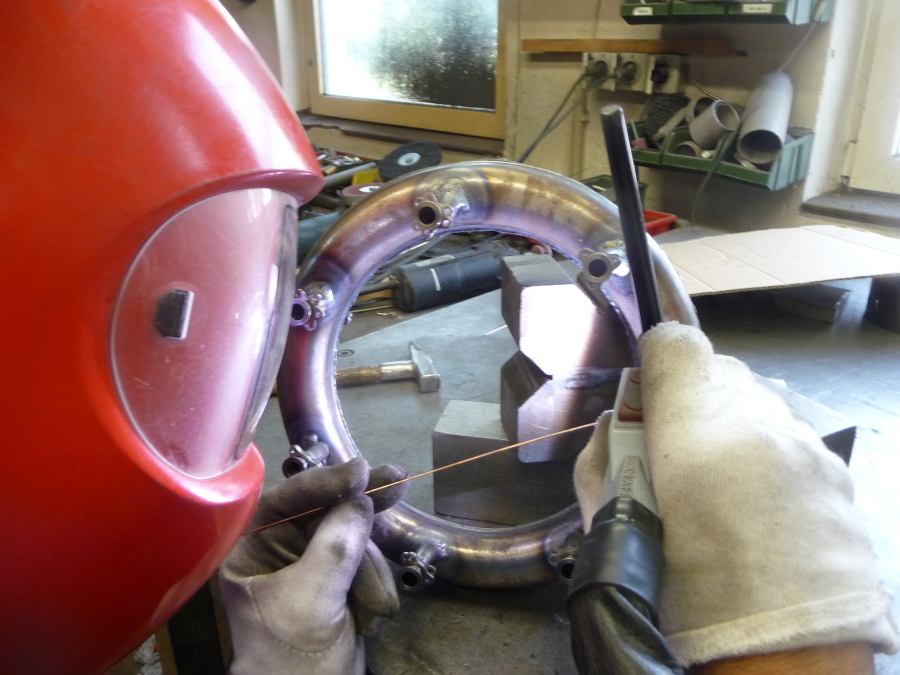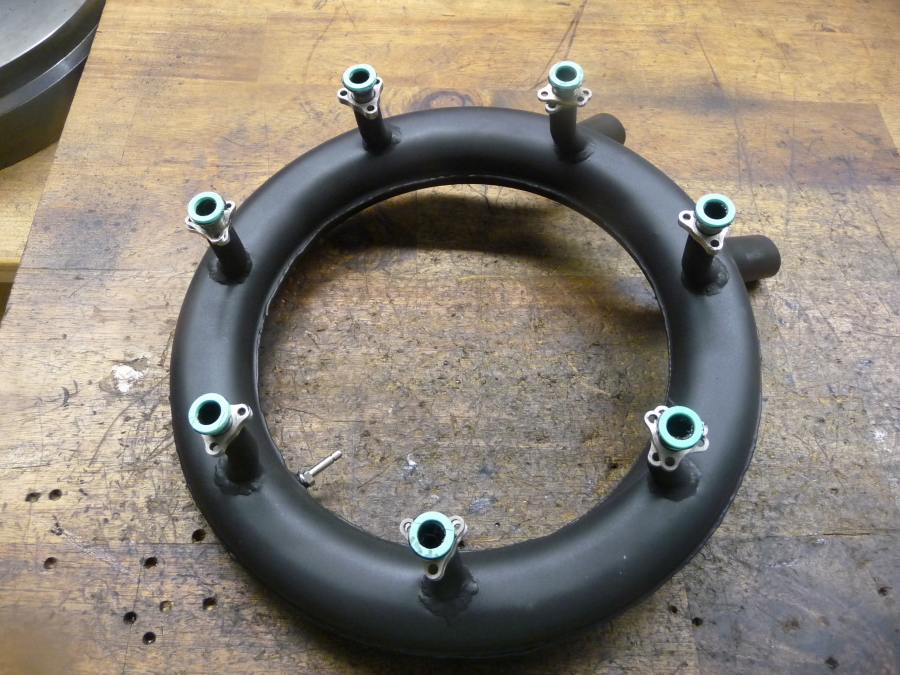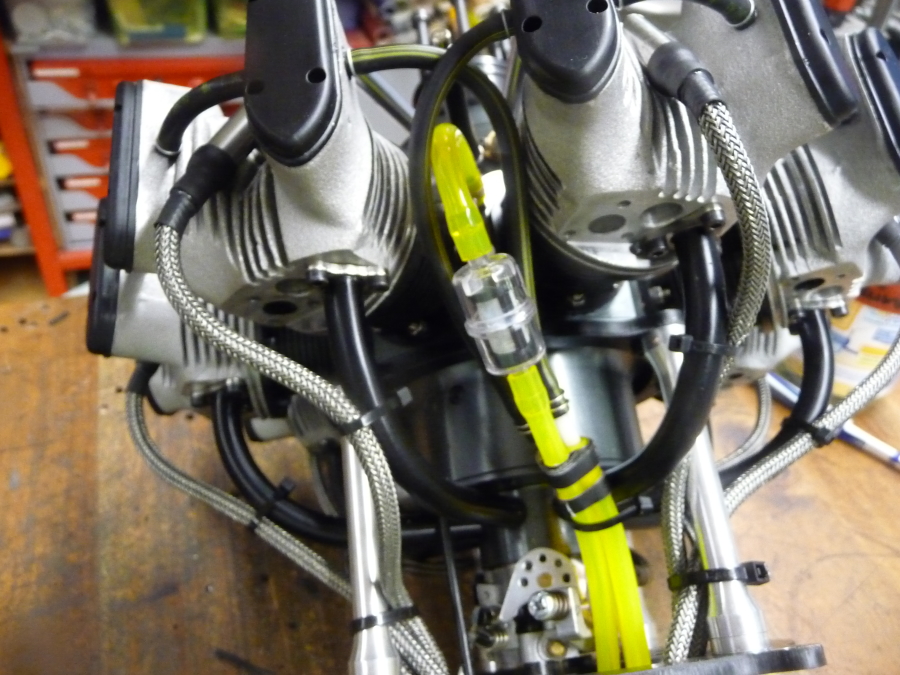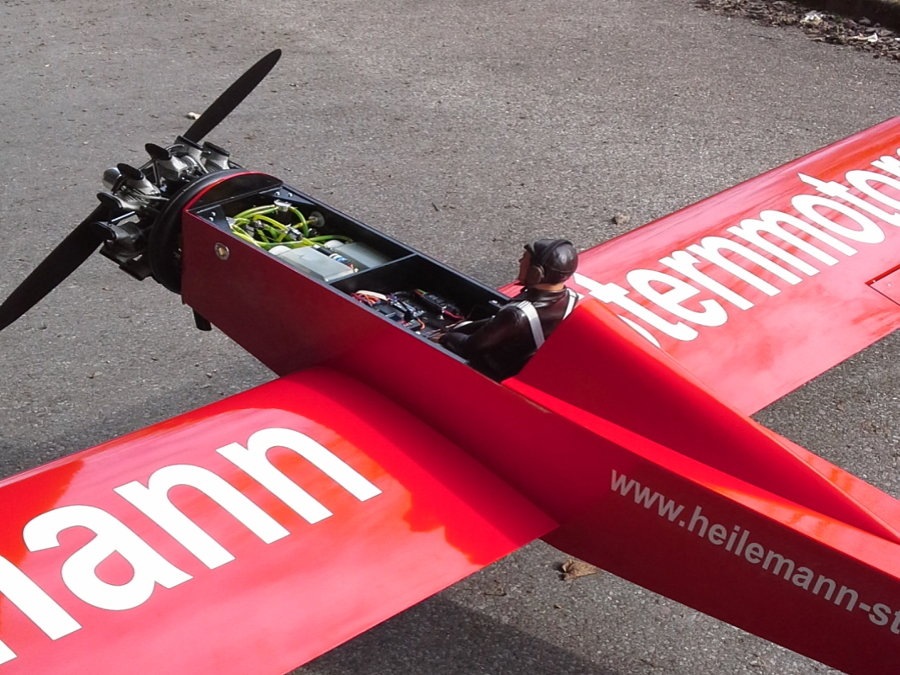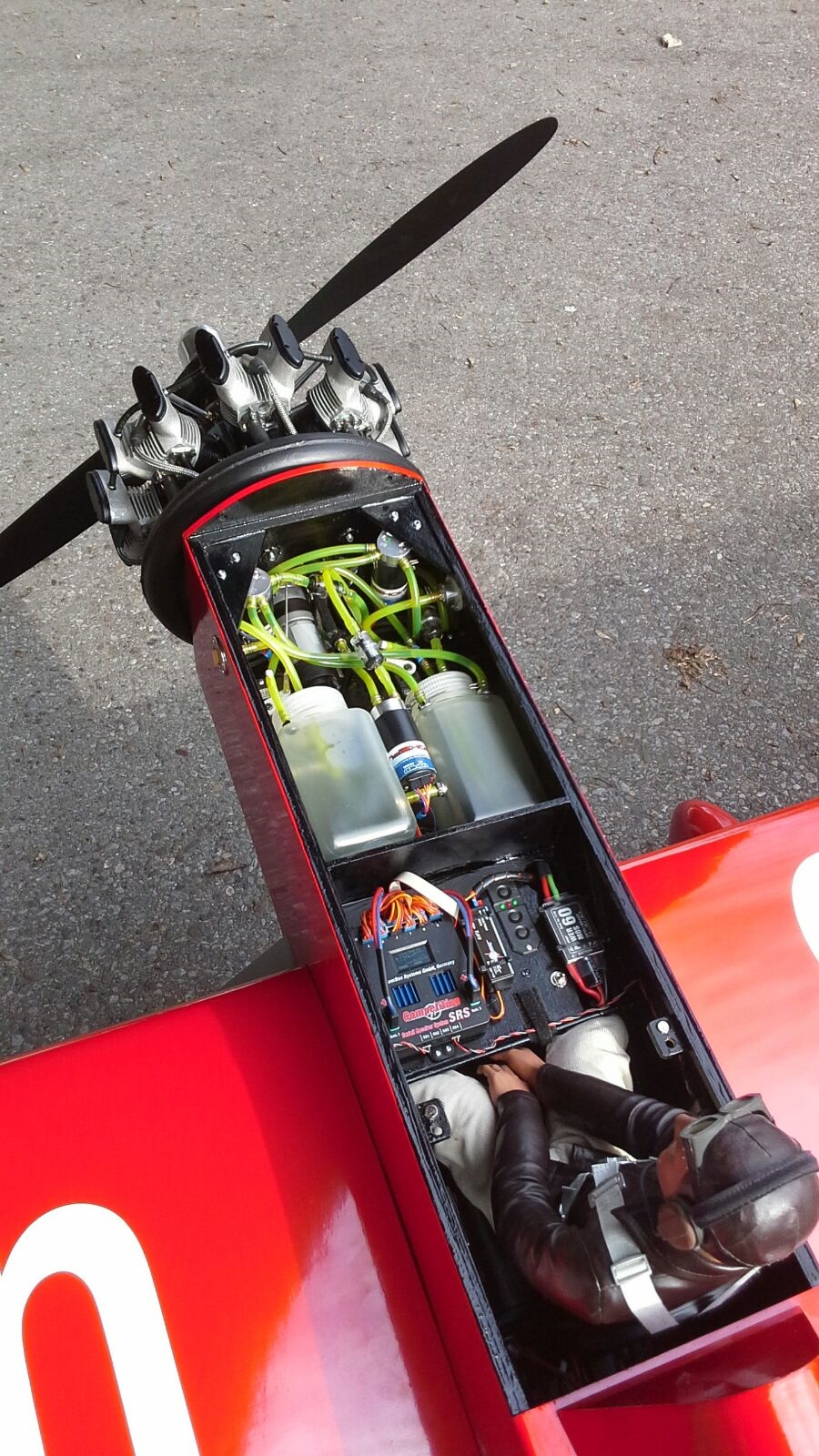 First test flights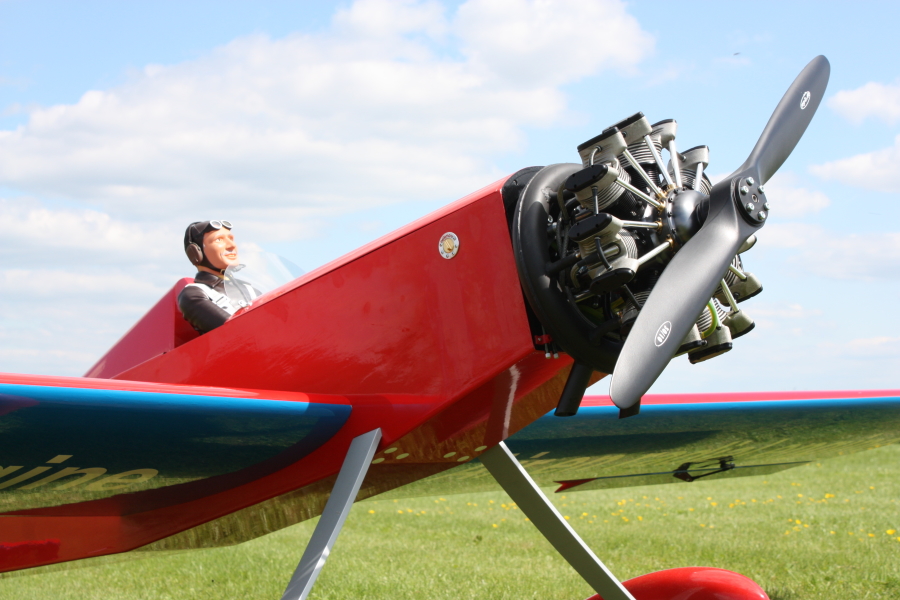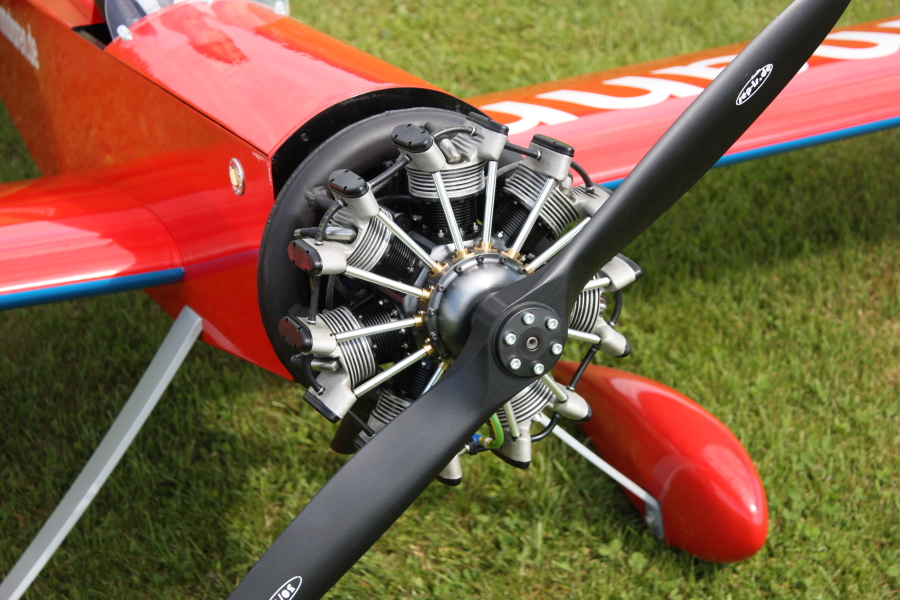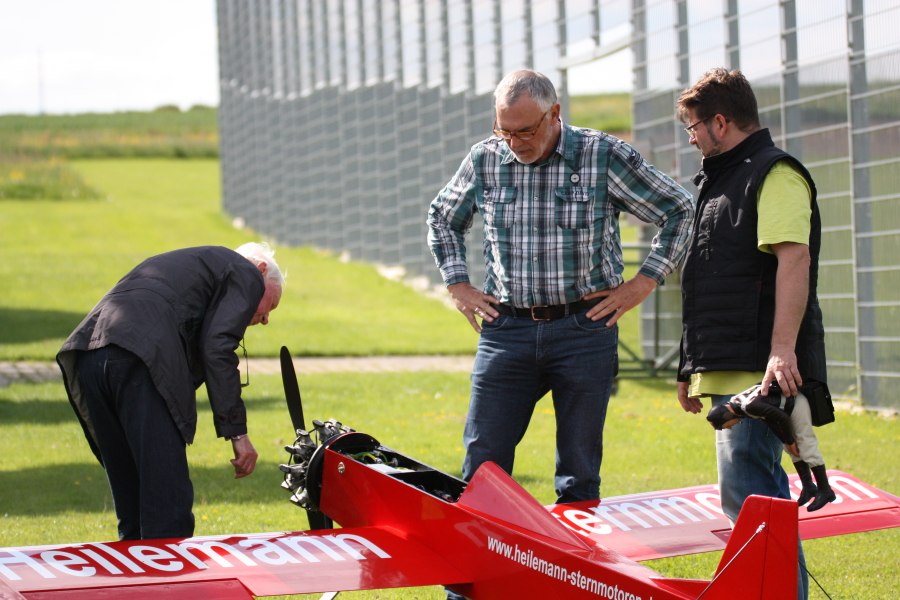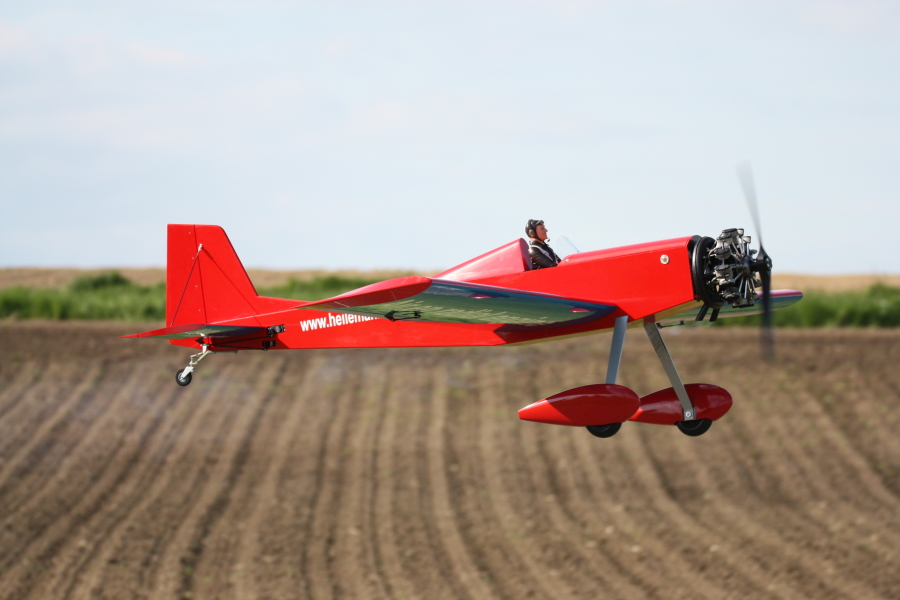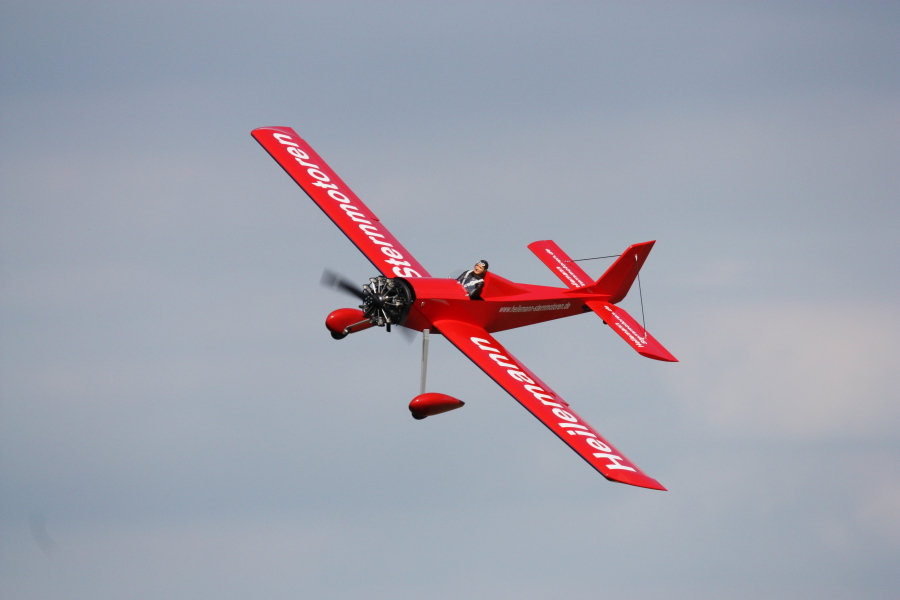 We are flying with a SEP scale prop 30 x 10" at 4900 rpm. In the air the engine increases at least 600 – 800 rpm. The carburetor provides full power at ¾ stick position already. Therefore we programmed a gas curve to get soft engine control.
Minor disadvantage is that the carburetor cannot be adjusted during motor run time, because the nozzle needles are positioned downwards. It is feasible with several trials by stopping the engine.
After the first flights we checked fuel consumption. It is just 200 ml for 10 min at mainly full throttle. Capacity of the ignition battery 3800 mA, about 1500 mA/h
We tried to start the engine manually, even equipped with electric starter: no problem at all, immediate start.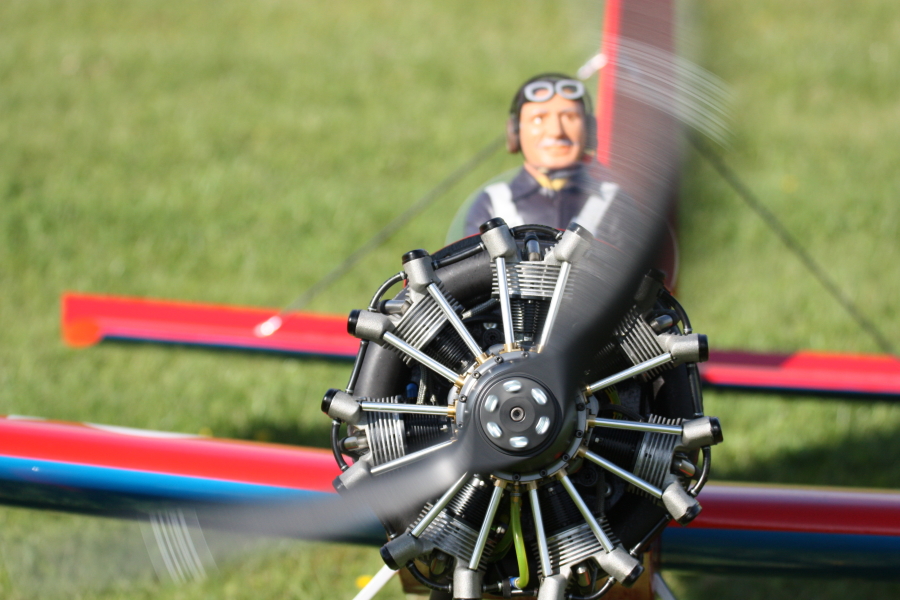 More test flights will go on.
After approx. 10 hours of flying without any problems, the engine at low idle speed decreased significantly, the rpm collapsed. On top of that, it started vibrating strongly at low idle. After disassembly and inspection in our work shop we found out that the ignition was faulty. After consultation with Air.en we found out that there is the same problems with the ignition but no solution to offer.
So we, in cooperation with Rainbow-tronic, developed an ignition system especially for the Air.en engine.
The conversion is based on a new magnetic ring with a new sensor cable, the ignition box and special ignition electronic. For details please visit our online shop: Link
With this ignition the engine has very different running characteristics. It starts up even better, because of the ignition's Multi-Spark function, has a very smooth idle and a powerful dynamic throttle response. At full throttle speed we are, as before, at the wanted 4200 rpm. Additionally, a speed limiter is programmed at a maximum of 5600 rpm.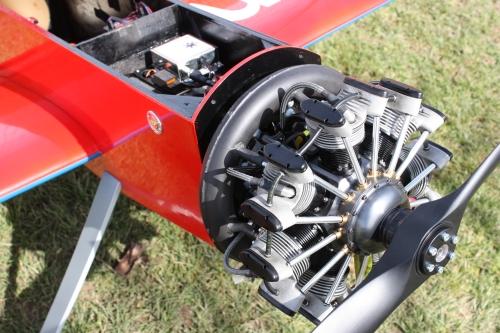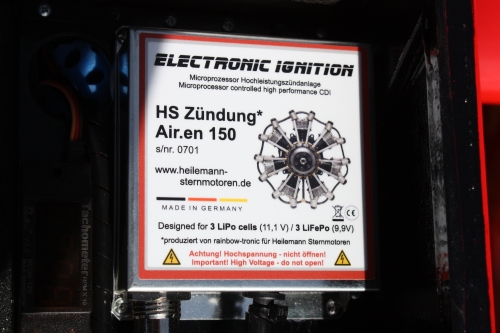 In further test flights the engine has demonstrated its reliable and powerful operation. The Air.en engine is a technical master piece that amazes with its authentic appearance and reliable operation.
To our regret, we lost contact to the manufacturer in the meantime, so that we cannot sell Air.en engines at the moment.
More flights will go on!


*) zu den Fotos im Bericht: Fotografiert von H. Rebholz /geflogen von Andreas Heilemann
*) zu unserem Video: gefilmt von Heilemann Sternmotoren /geflogen von Robin Trumpp