January 2011 - Begin
Begin in January 2011. The first drafts of this project develop.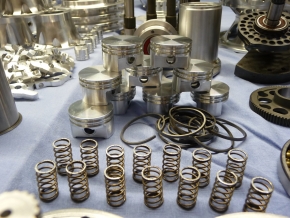 In January 2011 we began with the first drawings of the 18-cylinder double-row radial engine. The first drafts developed. The 18-cylinder double-row radial engine was to have a transmission head (transmission ratio 1:1,6) as well as our already designed starter (see project "E-Starter") built in.
The problem:The starter needs all the space in the back. That is why the cam disc was built in encapsulated in the spacer of the two engine cases, i.e. the cam disc got its own oiling.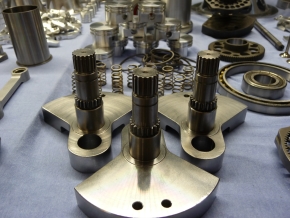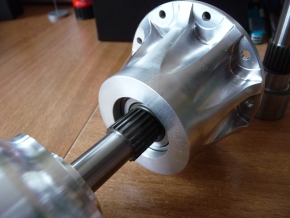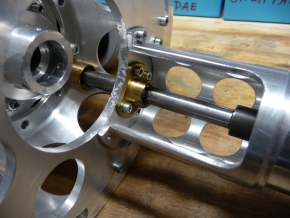 To improve the cooling, we decided to give the cylinder heads a new design. Of course later our engine is to fly in a Warbird, under the hood..
We drew and produced a new crankshaft as well as the center case for the cam disc. We reconstructed the cam disc in front so that the gear head can be screwed onto it. We decided on a modular construction. This building technique is a lot easier to maintain and had a big advantage during the testing.